News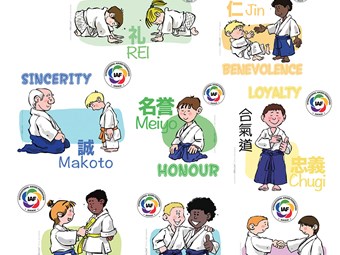 Aikido Art Donation
We are so happy to receive the graphic contribution of Mr. Francesco Dessi as a donation of his company for the IAF, in order to promote Aikido for the new generation, especially now, in the time of the pandemic!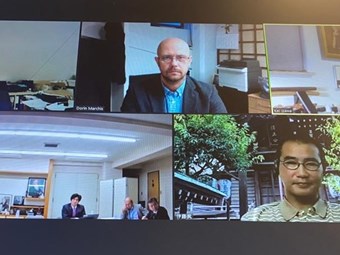 Liaison Meeting IAF-Aikikai / Sep 2020
On Thursday, October 1st, the liaison meeting between the IAF and the Aikikai was held in a very constructive atmosphere. Decisions regarding the IAF General Assembly and the IAF Summit were agreed during the meeting.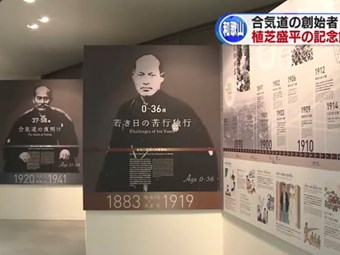 Ueshiba Morihei Memorial Museum Reportage on NHK
HK, the public media organization of Japan, broadcasted a very nice news reportage, announcing that the Ueshiba Morihei Memorial Museum has been built in Tanabe City, Wakayama Prefecture, his birthplace, to celebrate the achievements of the founder of Aikido, Ueshiba Morihei.
Aikikai
The Aikikai Foundation is the parent organization for the development and popularization of Aikido throughout the world. The Aikikai Foundation is the mothership of the International Aikido Federation.
Open window Aikikai
Aikikai Homepage
Aikido Online Zoom Trainings
We have prepared a new pair of Zoom classes, with instructors from South Africa and Australia. Join us by Zoom or by the Facebook live streaming on the 14th of October, for the class of Bruce Allemann Shidoin from South Africa!
See details
YouTube
The 2020 International Aikido Summit should have happened this month, September 2020, but had to be postponed due to the pandemic. We think you might enjoy this new video presenting highlights of the previous edition, that took place in Takasaki, Japan, in 2016. Visit the International Aikido Federation YouTube channel for more content! Thank you for watching and sharing our videos!