2023 Kagami-biraki Ceremony
Written on January 8, 2023
On the 8th of January 2023, Sunday, the Aikido Hombu Dojo's Kagami-biraki Ceremony took place in Tokyo, Japan. 918 persons were promoted at the event.
There were 12 recommendations for shodan, 13 for nidan, 12 for sandan, 24 for yondan, 532 for godan, 254 for rokudan, 63 for nanadan and 8 for hachidan. The entire list can be read here: 2023
We would like to congratulate mr. Wilko Vriesman, the Chairman of the IAF, for the new rank of 7th Dan!
Also, congratulations to mr. Frederic Heylbroeck, IAF DC Member, to mr. Corrie Human, IAF General Secretary Assistant, and to mrs. Irina Kushelevich, Chairperson of the IAF European Youth Working Group, for the new rank of 6th Dan!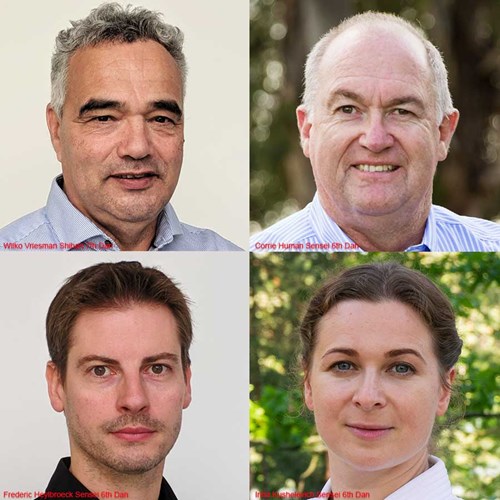 Congratulations to all the aikidoka that have been awarded a new rank on this special occasion! May you all continue the great work you have been doing!
You can see, in the video below, the ceremony from Hombu Dojo, published on the facebook page of Aikikai Foundation: