First Round for the IWGA Athlete of the Year
Written on May 23, 2020
The IWGA Athlete of the Year event went through the first round and Renato Filippin Shihan, who I nominated, came to number 11 among the other entries, so our participation this year will not go any further. We would like to congratulate those other athletes from other sports, who have moved to the following stage and I personally would like to thank all those Aikidokas and friends who voted for Renato Filippin Shihan who received a significant volume of support from many people!
The intent of participating in this Athlete of the Year was not necessarily to win, but to demonstrate that we too have wonderful athletes. We are part of the global sports community and participating in the event had its values. As many of you know and may wonder, we participate in the education of the importance of anti-doping initiatives which actually is perhaps very irrelevant for us in Aikido, as we do not do training or Embu for the sake of winning or competition. We participate in anti-doping initiatives and many other initiatives as we believe it is the shared responsibility of being part of the global sports community.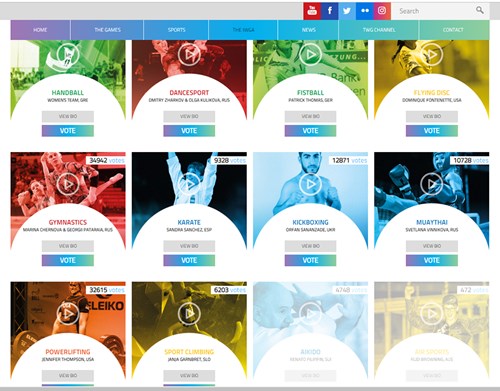 In my heart, I believe I nominated on behalf of IAF a person who is dedicated to the education of Aikido to Youth. He was the only person nominated in this IWGA event for his tireless contribution for the growth of the Youth and I am very proud that many of the Aikidokas and friends voted for him. In previous Combat Games, we participated not to win, we did not receive rankings nor medals, only certificates of participation. We are the only martial art within the Combat Games without competition and many people love us for that. I am very happy that Renato Filippin Shihan got substantial recognition and votes. Please continue to support us in the very initiatives which IAF is undertaking! Thank you for your interest and support!
Kei Izawa
IAF Chaiman