International Women's Day in Europe
Written on May 23, 2020
The IAF Gender Balance Working Group invited Miyuki Kumazawa Sensei in Europe to celebrate the International Women's Day. Miyuki Kumazawa 6th Dan Sensei is part of Aikikai Japan and she will conduct seminars in Netherland and Belgium under IAF aegis.
The seminars in Netherland will be in the 9th and the 10th of March, in Woerden and Dordrecht, and together with Miyuki Kumazawa Sensei, there will be two other wonderful instructors on the panel: Satomi Ishikawa 5th Dan Sensei and Lijnie Reijers 4th Dan Sensei.
On the 7th of March, Miyuki Kumazawa Sensei will teach in Brussels a two-hours class. The registration for this seminar is to be made here, until the 28th of February. The representative of IAF EU Funding Working Group, Gergo Pasqualetti, is the organizing person for this event.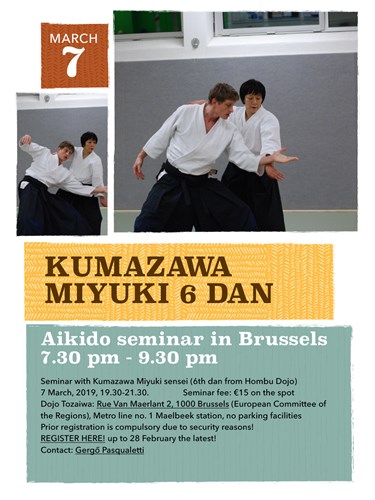 Miyuki Kumazawa Sensei will also go to Great Britain, Luxembourg and other dojos in Belgium during the 2nd and the 11th of March.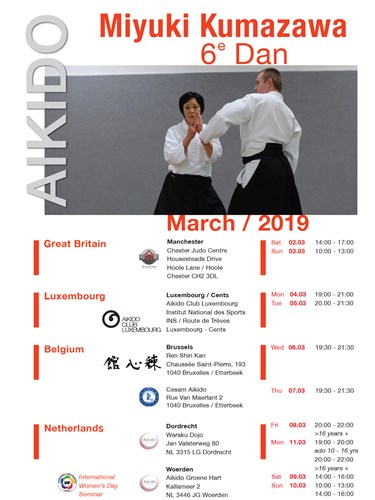 These are wonderful occasions for women, men and teenagers to work together.