Meeting with the Japan World Games Association in Tokyo
Written on May 30, 2022
The IAF had a meeting with the Japan World Games Association in Tokyo, to strengthen our position in the World Games and to discuss future projects of cooperation.
It was attended, from the JWGA side, by Vice-President mr. Kazutoshi Watanabe, mr. Tom Furusaka and mr. Kotaro Naruse, from the JWGA Secretariat, and, from the IAF side, by the IAF Chairman, mr. Wilko Vriesman, advised by Shoichi Kamiya, from the Aikikai, and also by the IAF Vice Chairman, mr. Kei Izawa.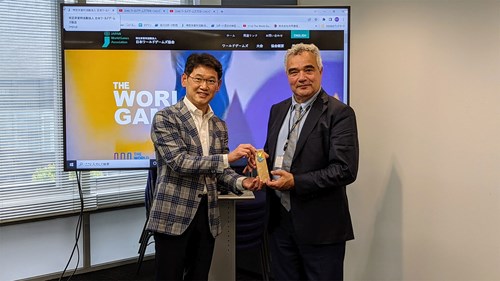 During the meeting, a MoU between the IWGA and the JWGA was revealed and the importance of presenting different forms of Budo In Japan, like Aikido, in the national and international platforms of sport was emphasised.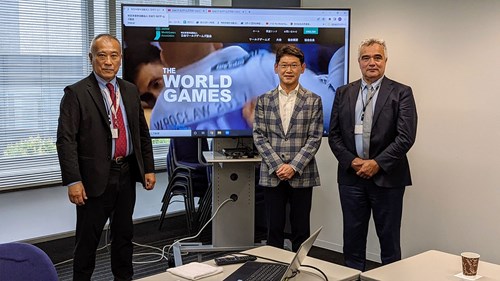 The meeting was organized by our Vice Chairman, mr. Kei Izawa.