Special celebration in Cairo
Written on May 23, 2020
Cairo hosted a special celebration in the presence of His Excellency, Mr. Masaki Noke, Ambassador of Japan in Egypt, for awarding the Dan Ranks Certificates to Egyptian Aikidoka.

His Excellency admired an Aikido training in Cairo and joined himself the keiko together with the Egyptian Aikidoka.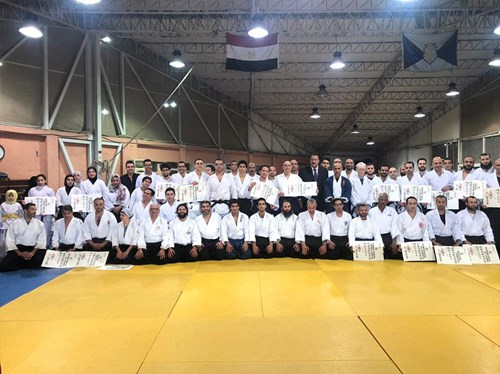 The festivity was also attended by Motea Elzahry, Chairman of the Egyptian Federation for Judo, Aikido & Sumo, Members of the Management Board of Heliopolis Sporting Club and Mohamed El-Sayed Shihan, Chairman of the Egyptian Aikido Association.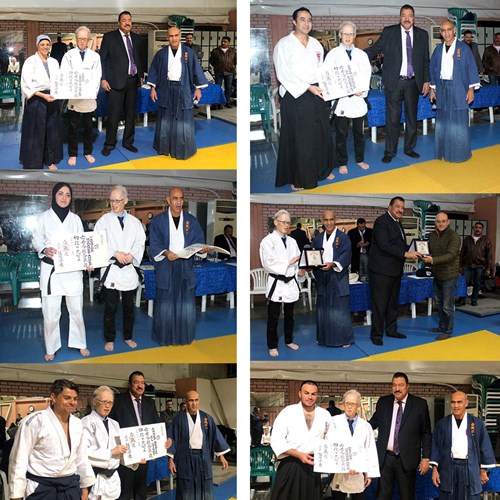 The event took place at Heliopolis Sporting Club on Sunday evening, the 9th of February 2020.