Ueshiba Morihei Memorial Museum Reportage on NHK
Written on September 30, 2020
HK, the public media organization of Japan, broadcasted a very nice news reportage, announcing that the Ueshiba Morihei Memorial Museum has been built in Tanabe City, Wakayama Prefecture, his birthplace, to celebrate the achievements of the founder of Aikido, Ueshiba Morihei.
You can "take a look" inside the museum which also has an interactive virtual spot. For instance, the visitors can stand in front of the cameras to virtually check their correct stance and so on.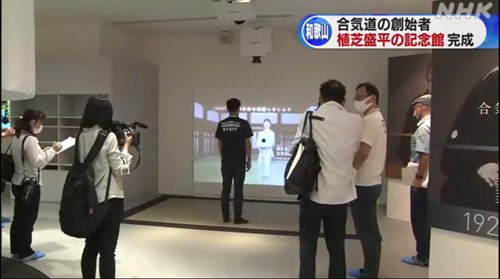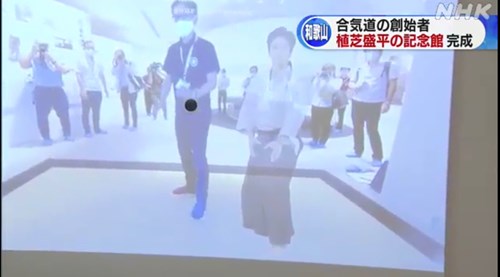 This memorial center was built as part of the new Tanabe City Budokan. It contains photo panels explaining the life of the Founder, and also items from his daily life.
Its opening is planned to be on October, the 11th, 2020.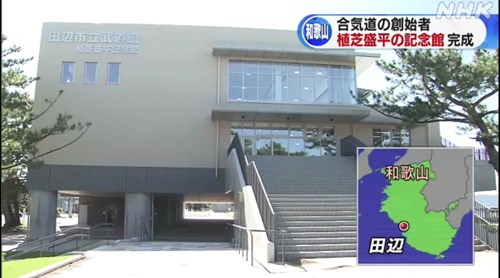 When you visit Tanabe City, feel free to revisit the achievements of the Founder.

Ueshiba Morihei Memorial Museum
Wakayama Prefecture Tanabe City Ogigahama 2-10
TEL: 0739-33-7365
Hours: 10:00 – 17:00
Entrance Fee: Free
Closed on Mondays (with some exceptions)
For further information, contact:
Tanabe City Board of Education Sports Promotion Division
TEL: 0739-25-2531
Click on the picture below (and then play) to watch the reportage that was broadcasted by the NHK: