International Youth Seminar 2022
The event is organized by our member in the Netherlands, under the patronage of the IAF and with the participation of the IAF YWG.
• venue: Papendal, Arnhem, the Netherlands
• time: 22-24 July 2022
• registration to begin on March 1st, 2022
• teacher: Toshio Suzuki 6 Dan Shihan from Aikikai Hombu Dojo in Japan
• more info: info@aikidojopoort.nl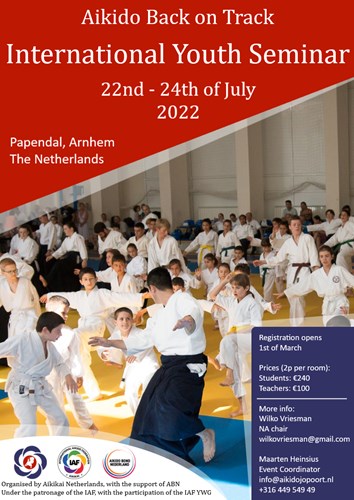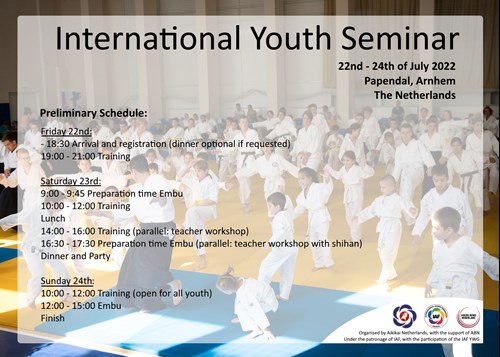 ___________
International Children's Day
Our IAF member in Tunisia has organized special events for youth during June, on the occasion of the International Children's Day.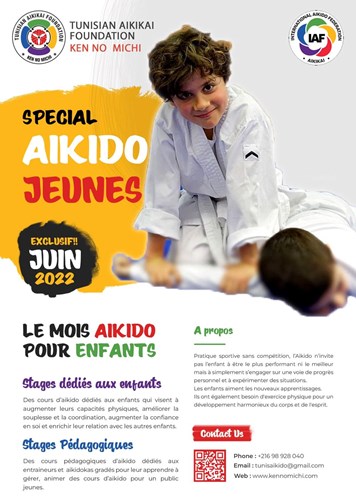 ___________
The first National Embukai of the Aikido Umbrella in Spain took place on the 30th of April 2022.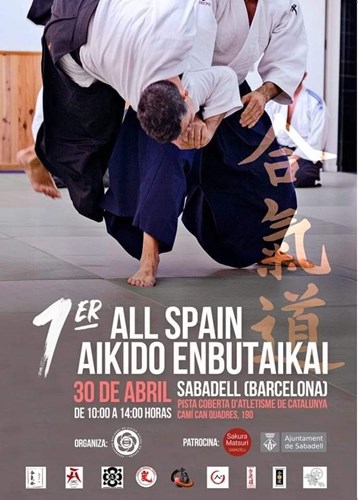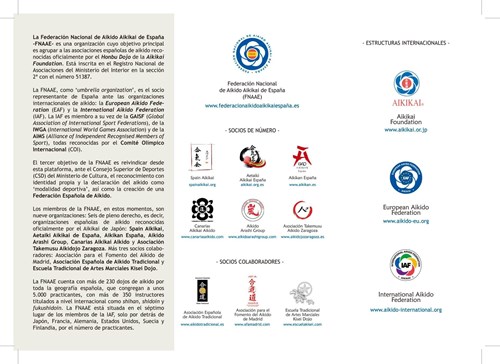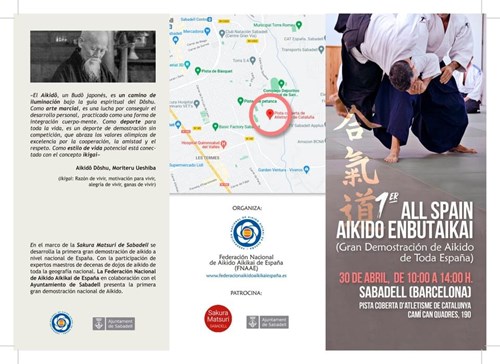 Later edit:
On Saturday, the 30th of April 2022, the FNAAE (Federacion Nacional de Aikido Aikikai de Espana), our member in Spain, organized a National Enbukai for its members, in Barcelona, under the patronage of the IAF.
The FNAAE is consisting of 6 Hombu Reconized Organizations and 3 Hombu Validated Organizations. It is supported by the IAF and EAF and it is striving to be the Recognized National Federation for Aikido in Spain.
On the invitation of the President, Pepe Jesus Garcia Aragon of the FNAAE, our Chairman Wilko Vriesman was present at the event, to celebrate the first National Embukai of an umbrella organization, member of the IAF.
Below, photo moments: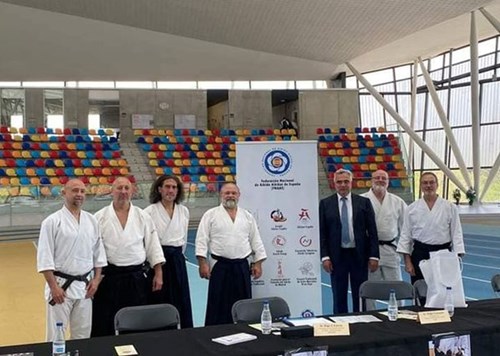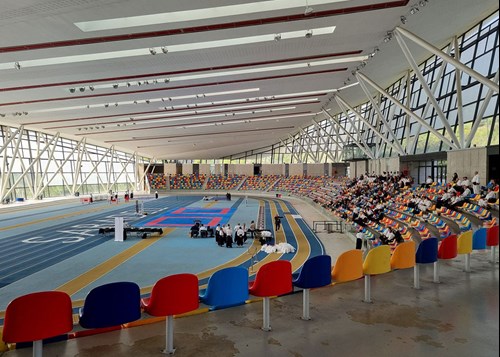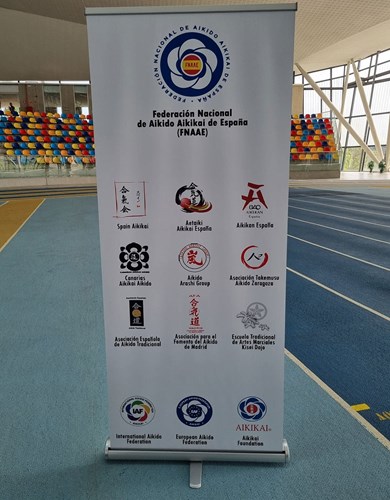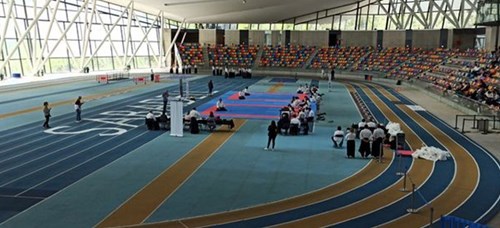 ___________
International Female Aikido Seminar organized by our Colombian member:
___________
Virtual Aikido Seminar organized by our Colombian member: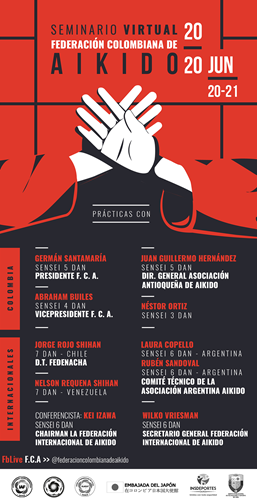 Schedule of classes (Colombian Time):
Saturday 20 June 2020
Nelson Requena Shihan (VEN) 9.00-10.00
Ruben Sandoval Sensei (ARG) 11.00-12.00
Jorge Rojo Shihan (CHI) 13.00-14.00
German Santamaria Sensei (COL) 15.00-16.00
Kei Izawa Sensei (IAF) 17.00
Sunday 21 June 2020
Wilko Vriesman Shihan (NED) 9.20-10.20
J Guillermo Hernandez Sensei (COL) 11.00-12.00
Abraham Builes Sensei (COL) 13.00-14.00
Nestor Ortiz Sensei (COL) 15.00-16.00